An expert in supply chain and logistics explains the perfect storm of events that has left global supply chains in crisis, threatening Christmas deliveries.
It's increasingly difficult to get your hands on a new car, bike, gaming console, or laptop, with Australians waiting longer than ever for online orders to arrive.
There are even timber, coffee and alcohol shortages.
Gaming consoles, computers and cars are some of the most impacted items because they require an essential component called the computer chip or semi-conductor, which is facing a global dearth.
What started as a semiconductor chip shortage has become a full global supply chain crisis.
So why is all this happening?
RMIT News spoke with Associate Professor Vinh Thai, an expert in supply chain and logistics from RMIT University's School of Accounting, Information Systems and Supply Chain, and founder of the Australian Maritime Logistics Research Network (AMLRN), to explain why.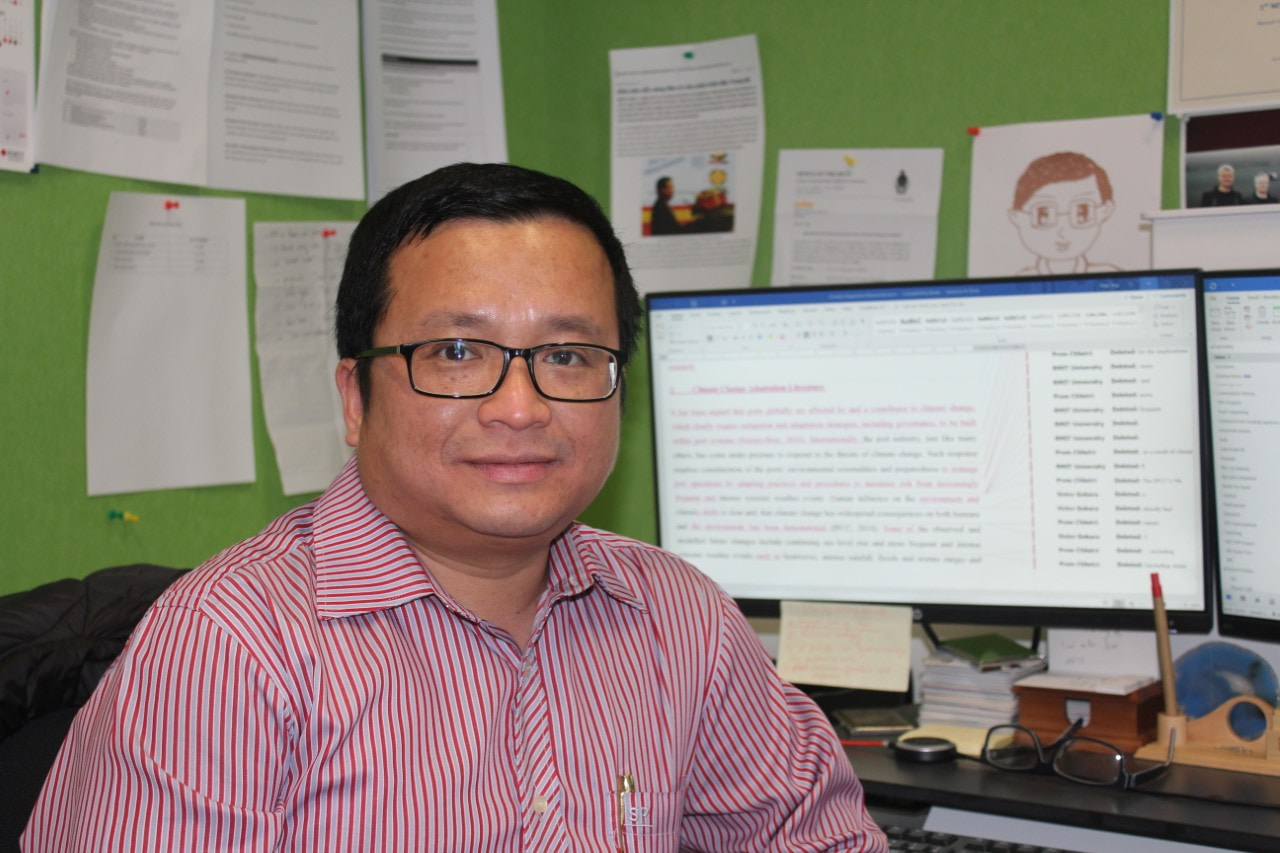 What is the global supply chain crisis?
Typically, we see a nice shirt online, click 'add to basket', enter payment details, then check our mailbox every morning until viola – our demand has been supplied.
Underneath the hood of this seamless online shopping experience is a series of complex activities ensuring the supply chain works; the retailer speaks with the distributor, who contacts the manufacturer, who orders the materials and produces the product.
Then, transport is conducted by shipping lines, airlines, trucking and parcel delivery companies facilitated at seaports, airports, warehouses and distribution centres.
But as Thai explains, the global pandemic has disrupted many of these steps on the supply side, at the same time as locked-down citizens have been spending more time than ever online shopping, increasing demand.
And so complex and interconnected is the global supply chain system that it's proving a nightmare to untangle.
"Normally, this demand-and-supply relationship is quite balanced and works quite well, until the COVID-19 pandemic comes, which now makes the supply play catch-up with the demand," Thai said.
"The current shortage of supply is largely due to a shortage of empty sea-going containers, as most consumer products such as electronics, clothing, and white goods are transported in these containers."
While a logjam of sea-going containers is not unprecedented, this shortage has been exacerbated by several other factors:
Lockdowns disrupting workplaces along the supply chain. Shipping lines have reduced the number of ships in service, meaning some ports are skipped and empty containers aren't collected. There's also been a reduction in port workers and vessel crews, meaning many ports are overwhelmed and unable to send back empty containers to Asia where they're needed. 
Infected cases at ports and terminals triggering the closure of facilities. This happened in Meishan terminal in Ningbo-Zhosan – the 3rd largest container port in the world.
Lockdowns and restrictions mean more people are staying and working from home. Money that would normally be spent on holidays is being spent on electronic goods for work and entertainment, triggering unprecedented demand and empty containers.
"THERE IS NO DOUBT THAT CUSTOMERS IN AUSTRALIA WILL EXPERIENCE A SHORTAGE OF PRODUCTS FOR THIS CHRISTMAS AND WITH A HIGHER PRICE, ESPECIALLY THOSE WHICH REQUIRE CHIPS."
How is this being felt in Australia?
Australia is highly dependent on imported, overseas-made consumer goods.
And as we import more consumer goods than we export, this easily creates a container trade imbalance.
"There is currently a backlog of empty containers at container parks in Australia, which desperately need to go back to the high-exporting countries but have no ship to take them," Thai said.
"This is exacerbated by the COVID factors mentioned before, along with industrial action at parcel delivery companies, and a mismatch of working times between Australian truck drivers and ships at sea."
In Australia, not all trucks operate 24 hours a day, while ships do.
Thai said the crisis is having a negative impact on the global economy in general and will be particularly felt as Australia bounces back after COVID-19.
"Local manufacturers and distributors cannot produce as much as they want, due to shortages of the materials they need to do so, which will hamper global production and dampen the economy and GDP growth," he said.
"As a result, the economic recovery in the aftermath of the COVID-19 pandemic will be slowed down due to current supply chain issues."
Will things get better before they get worse?
Recently, The International Monetary Fund (IMF) predicted the crisis will have a long-lasting damaging economic impact and has cut growth outlooks for the US and other major industrial powers.
In October, Australia Post urged Australians to send their Christmas parcels by early December to avoid disappointment.
Thai said that while supply chain players were trying to add further capacity, it's unlikely to get better in the immediate future.
"Increasing supply capacity requires investment in infrastructure, such as building new factories and adding new ships to a shipping route," Thai said.
"This takes time. There is no doubt that customers in Australia will experience a shortage of products for this Christmas and with a higher price, especially those which require chips."
What can we do?
Thai said it is hard to predict when things will improve, so those wanting to order presents should shop early.
"If you're thinking about ordering items for Christmas, do so as early as possible," Thai said.
"Think about switching to alternative products available in the market, shop local, or think about how to celebrate the festive season differently."
Story: Caleb Scanlon and Vinh Thai