While the COVID-19 pandemic has halted international travel, it has not stopped RMIT law students from battling it out in the world's largest mooting competition.
Juris Doctor students Lia Cragnolini, Nia Emmanouil, Stephanie Payne and Elizabeth Rogers have been training for months for the Vis International Commercial Arbitration Moot Competition, the world's largest competition of its kind.
RMIT senior lecturer and moot coach, Dr Jonathan Kolieb has coached Team RMIT for the last five years and is a big advocate for the transformative nature of mooting.
"Mooting involves law students acting as advocates in mock legal disputes like court cases or arbitration proceedings," he said.
While the trials the students participate in might be fictional, the knowledge and advocacy skills on display are very real, with the best law students from around the world competing for the prestigious win.
Stephanie Payne agreed, saying it called on a different set of skills.
"It's not only about knowing the law, but also about advocating a position, being ready to defend that position, engaging with the issue and really testing your understanding of a scenario to its logical end," she said.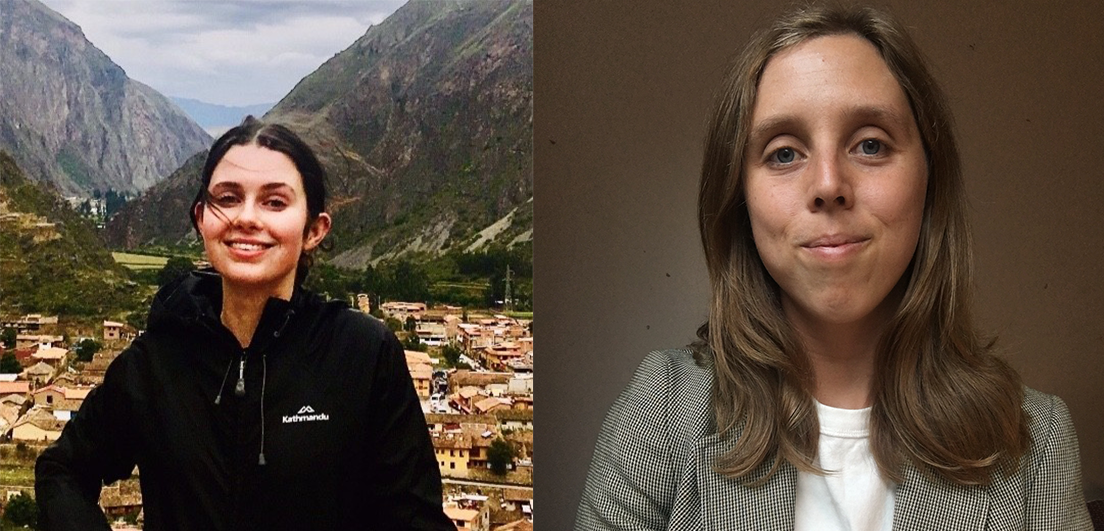 L-R: Juris Doctor students Elizabeth Rogers and Stephanie Payne
With COVID-19 limiting international travel, this year's moot competitions have moved online, which has provided both challenges and opportunities.
"The nature of an online competition has allowed us to participate in several international pre-moots and link up with other teams across the world," said Elizabeth Rogers.
"Although this has involved adapting to very different time zones, this networking has been incredible and has immeasurably improved the experience."
The lockdown also provided an exciting opportunity for Team RMIT to network virtually with the team from ESADE, one of Europe's leading business schools based in Barcelona.
Aside from technical difficulties and strange time zones, Lia Cragnolini said she had to watch her facial expressions during the moots.
"I do not have a natural poker face so speaking to camera has been the most challenging aspect of online mooting as every little facial expression is amplified for everyone to see."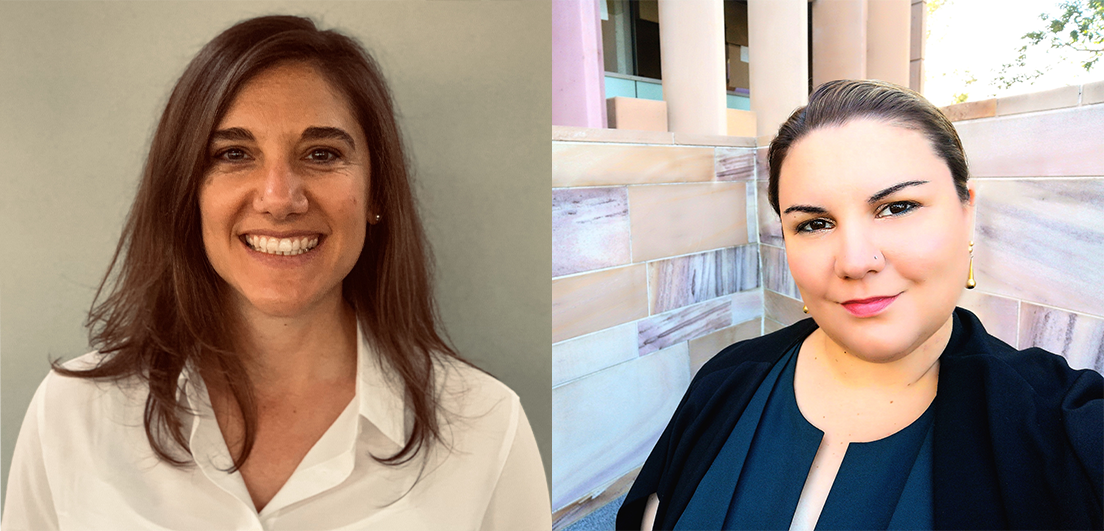 L-R: Juris Doctor students Nia Emmanouil and Lia Cragnolini
Nia Emmanouil admits she has never mooted face-to-face, but is finding the experience useful.
"Learning to moot online has helped me to develop confidence in my oral advocacy skills in an online environment, which I hope will put me in good stead to work in online court and arbitral tribunal hearings in the future," she said.
Stephanie agreed. "Being compelling and persuasive online is a distinct skill set that is difficult to understate. It is also undoubtedly a future skill all graduates will need to be reasonably well-versed in."
The Vis International Commercial Arbitration Moot Competition will take place this weekend in Vienna, Austria.
Kolieb said he couldn't be prouder of his team.
"They are all bright and diligent students, and amazing people – each with their own story and challenges. I am really proud of each of them."
Story: Shu Shu Zheng