The University of Hull has teamed up with Team GB to help bring the beautiful game to more young people in the city.
The project, called Football Unites, saw over 90 children from across Hull visit the University's campus on Wednesday, July 28 for a day of sport and activities.
Four-time Olympian and gold medal-winning rower Matt Langridge MBE also attended the launch of the campaign, and shared his inspirational story with visitors.
Looking ahead, the University will offer free, weekly football sessions to children as part of its official partnership with Team GB
Matt Langridge MBE said: "This is all about getting the kids down and giving them the opportunity to try out football.
"Looking around, a lot of them look like they are already part of teams, which is great but this is also an opportunity to showcase the sport of football and inspire children to get involved.
"The main thing for me is the fact they're having fun…it's great to see all the kids taking part, enjoying the sport and being active."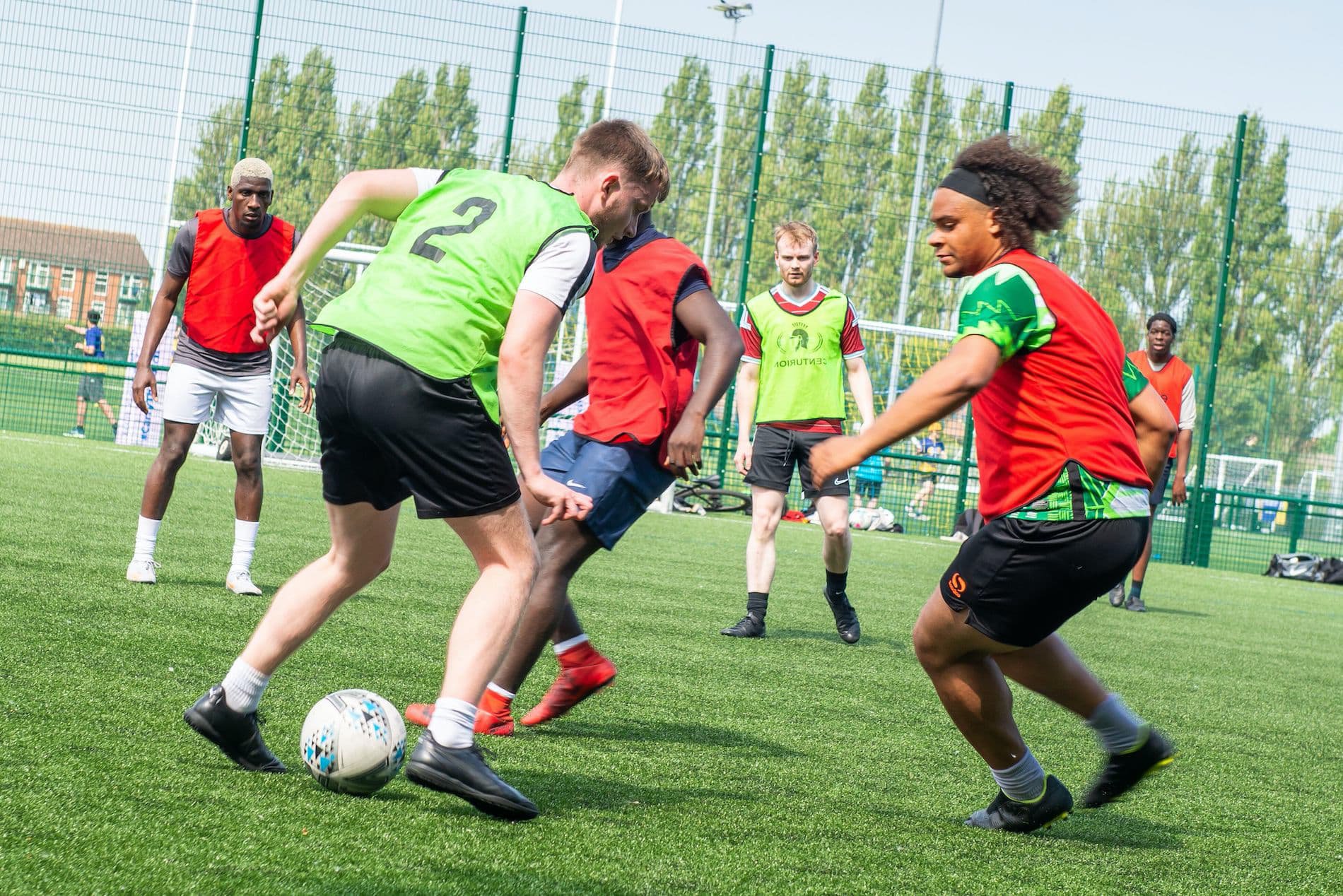 The programme is part of the I Am Team GB festival of sport which is encouraging people across the nation to be inspired to get active.
There will be events across the country taking place on the weekend of August 14 and 15, including a 5k Your Way event at the University.
Matt said: "I would encourage people to sign up and give it a go. If you have the opportunity always go along and try it because you don't know what is going to be the sport that you can enjoy and get involved in.
"It's not always about making the Olympians of the future, for me that's always a bonus, but having a sport for every kid to be involved in is the legacy of the Olympics and for me that is the great thing about the Olympics…
"…It showcases all these different sports and I am a big believer there is a sport out there for everyone."
The Football Unites launch event began in true Olympic fashion, as participants enjoyed an Opening Ceremony which featured a talk from the decorated Team GB rower.
During the day, children enjoyed a variety of games and activities, all played with a ball.
In one event, Matt Langridge swapped his oars for a pair of goalkeeper gloves, as children were tasked with scoring a penalty kick against the Olympian.
Football Unites is being delivered by the University of Hull and Hull Sport, in partnership with Team GB, to increase participation and opportunities for young people in sport.
Dan Smith, Sport Development Officer at the University of Hull, said: "The aim is to get as many kids involved as we can and playing football.
"To have Matt down with the children has been really special. My role is to get as many people involved and in sport as I can and what better way to do it than with children. It has been a really great day."
The event finished in suitable fashion with a Closing Ceremony, and children had the chance to have their photo taken with Matt and his collection of Olympic medals.
Since it was announced in January 2019, the University's partnership with Team GB has provided a diverse range of opportunities for staff and students – many of which go beyond a sports focus.
Recent activities have included the 'I Am Team GB Festival of Sport' and 'Give It A Go' event, which saw Olympic gymnast Beth Tweddle visit the University campus.
Other activities include an ongoing research project exploring British Olympic Champions of the past – the aim is to inspire current Team GB athletes to achieve success by connecting them to their athletic heritage – as well as a series of Team GB appearances where athletes have shared their personal goal-setting and medal-winning experiences with students.
Additional highlights include a marketing challenge for first-year Business School students, a family sports event for local schools and colleges, competitive internships opportunities for students and the opportunity to volunteer at Team GB 'Kitting Out' events.
The University's partnership with Team GB includes the Tokyo 2020 and Paris 2024 Olympic Games, and the Beijing 2022 Winter Olympic Games. The partnership is borne out of a synergy between the University's ambitions and beliefs, and those of Team GB.