A popular science festival featuring scientists from the University of Nottingham and Nottingham Trent University (NTU) will make its return to Wollaton Hall in Nottingham for its 15th year.
'Science in the Park' is a free festival that takes place as part of British Science Week. Visitors will be able to find out about X-rays, robots, lasers, geology, physics, biology and much more.The event will take place on March 11 between 11am and 3pm and will feature a range of interactive exhibits suitable for pre-school children through to adults.

Scientists and engineers from the University of Nottingham will be showcasing a range of exciting research – from showing how medicines are made and mixing potions, meeting robots, looking at x-rays of plant roots that show how we can combat climate change to demonstrations of 3D printing.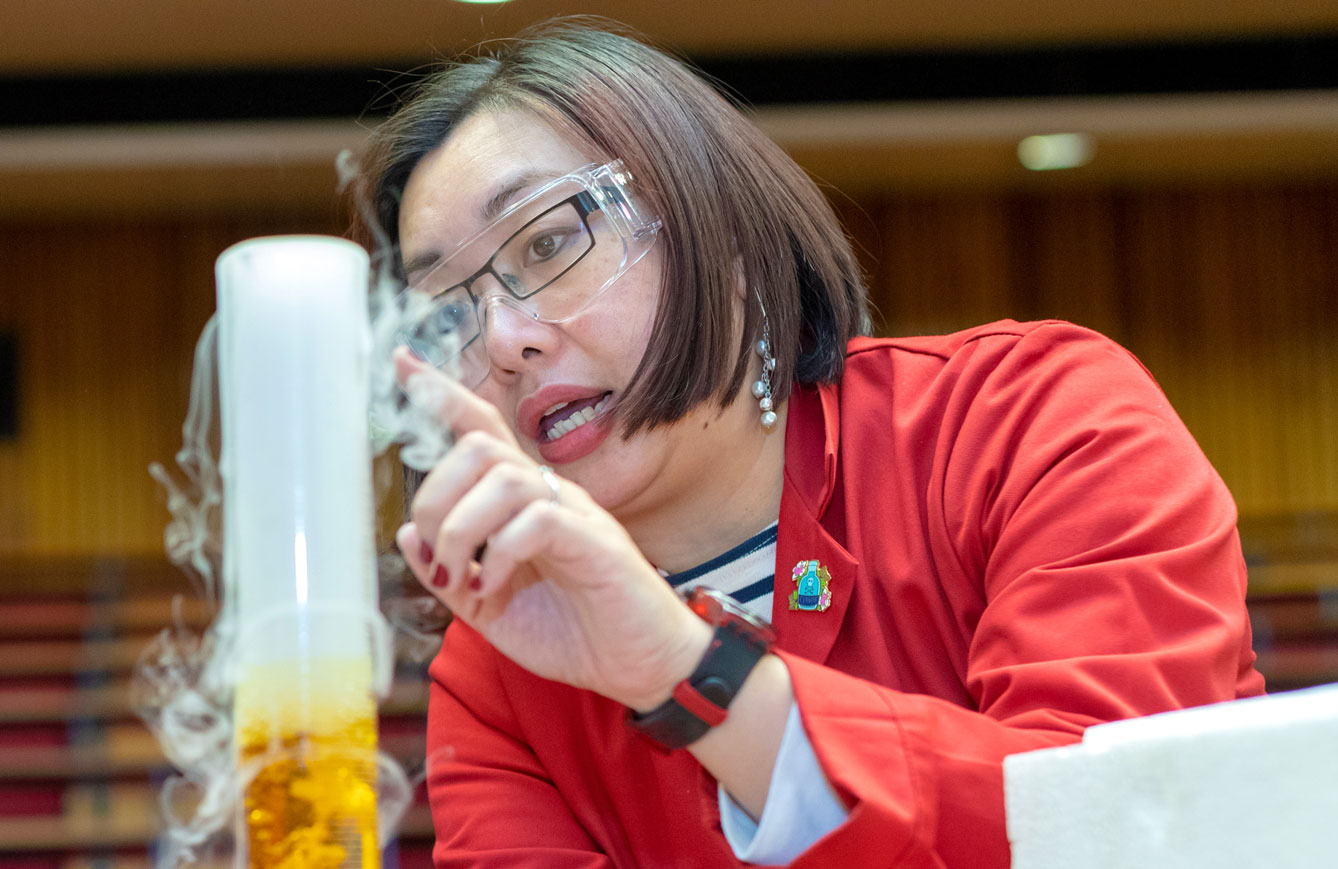 "We're really pleased to be able to run this annual, free event once again in partnership with NTU and Wollaton Hall. It is one of the highlights of our events calendar and we appreciate the opportunity to communicate STEM subjects and university research, engaging with people of all ages and abilities."
Dr Sam Tang, Technical Specialist Outreach at the University of Nottingham
Other exciting activities include building a sweet cannon to see how far and fast a sweet can travel, which aims to teach about forensic science, ballistics and physics.

Exercise physiologists from NTU will be on hand to teach visitors about things such as what drives the urge to breathe, testing how strong you are and what kind of activities are good for bone health.
Did you know that skin is the largest organ in the body? As part of Science in the Park you will also be able to create models of your skin and learn just how much skin we have on our bodies.
Dr Adam Chester, Head of Academic Developments and Partnerships in STEM in the School of Science & Technology at Nottingham Trent University, said: "Science in the Park is the Nottingham British Science Association's flagship event and is a great way to engage the community with science and encourage them to think about the science that's all around them.
"It is a fantastic free day out for all the family and will feature some fantastic exhibits to enjoy and experts to learn from."
Wollaton Hall is wheelchair accessible by lift and for those who want a quieter experience it is recommended to arrive earlier.
You can find out more about Science in the Park 2023 and book your free place here.