A collaborative innovation project involving the University of Nottingham, which aims to create a portable facility that can convert waste into chemicals to be used to build medical devices, has been awarded €1.5 million as part of an international competition.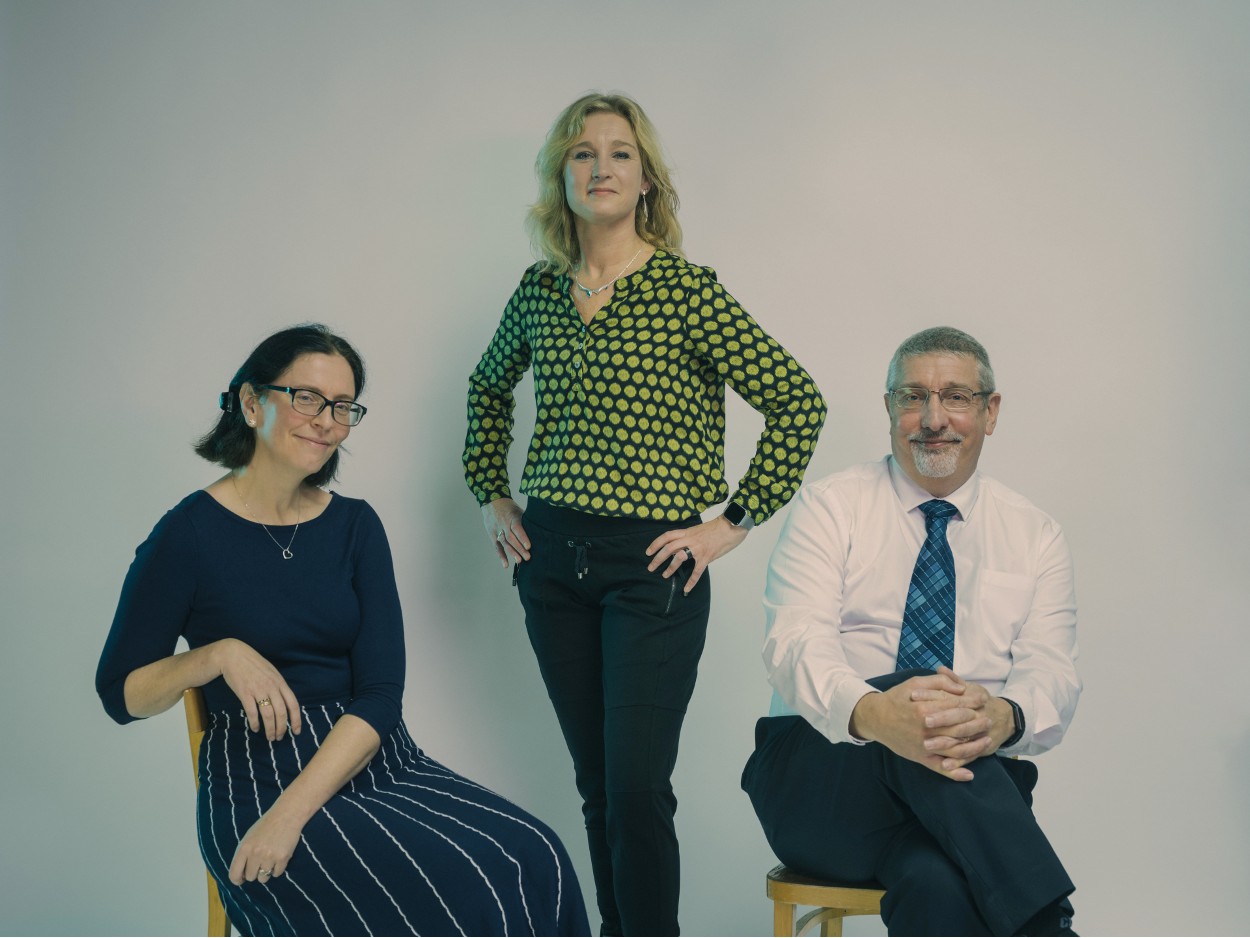 The SPRIND Challenge 'Circular Biomanufacturing' is a three-year competition hosted by the Federal Agency for Disruptive Innovation in Germany. More than 50 groups applied from across the globe, with eight being selected for the first stage to develop novel bioprocessing techniques that will contribute to a circular economy.
The MATERI-8 project will use bacteria to eat waste and convert it into acrylic molecules, that can then be mixed with other monomers to create polymers that can be used in additive manufacturing to create medical devices. The team is planning to build a bespoke containerised system to enable local utilisation of the technology, meaning countries that suffer from a continuous stream of waste can benefit too.
Assistant Professor Sam Bryan, from the University of Nottingham's Department of Chemical and Environmental Engineering, said: "Securing funding as part of the SPRIND challenge is an incredibly exciting step for this project, as it's giving us the opportunity to turn our research into reality and make a real difference to countries that are swamped with waste but don't have the facilities to deal with it.
"This next 12 months are going to be vital as we focus on proving the process can work. From there we'd look to progress to the next stage of the competition where we'd receive more funding to develop a continuous biomanufacturing system that will be able to make products via additive manufacturing printing techniques."
We've got a great team that's committed to turning waste into something useful rather than leaving it to pollute the planet, so to have been recognised and selected for that is something we're incredibly proud of.Assistant Professor Sam Bryan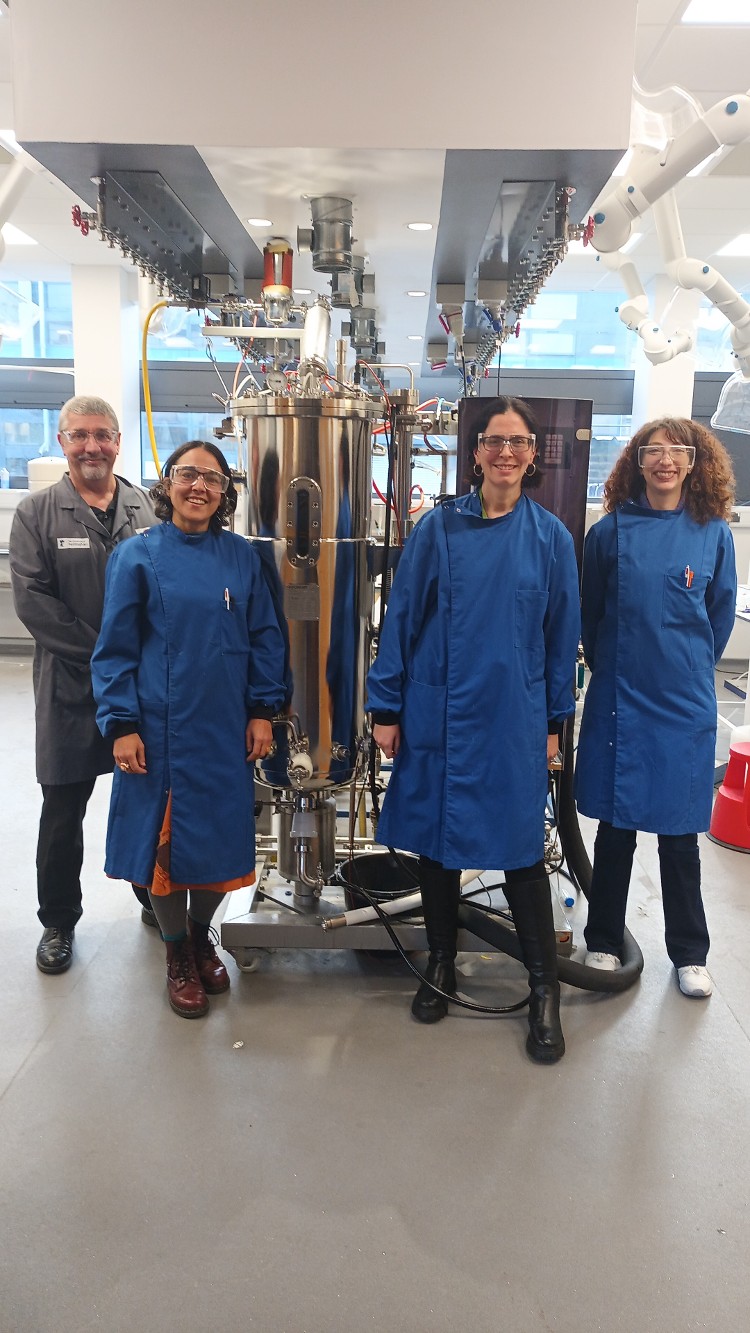 During the first stage of the project, the group will focus on getting the bacteria to chew up material mixtures coming from different types of textiles, greenhouse cultivation by-products, such as contaminated paprika stems, and microplastics, identifying the optimum process for creating a platform chemical.
Alongside Sam, the team includes Professor Derek Irvine, Dr Anca Pordea and Dr Luisa Ciano (University of Nottingham), Dr Patricia Parlevliet (Green Pearl Innovation) and Professor Wolfgang Streit (Universität Hamburg).
Dr Patricia Parlevliet, Innovation Consultant at Green Pearl Innovation, said: "My goal is to bring science that can accelerate the transition to a circular (bio)economy to market. I am thrilled that I can help Sam and the team translate their research into innovative products that help mitigate further pollution of our environment by turning mixed-material waste streams into single chemicals for personalised healthcare products."
This is a great success and important step towards developing a truly sustainable recycling process for plastics.Professor Wolfgang Streit, Faculty of Mathematics, Informatics and Natural Sciences at Universität Hamburg
Story credits
About the Faculty of Engineering:
Made up of six departments – Architecture and Built Environment, Chemical and Environmental Engineering, Civil Engineering, Electrical and Electronic Engineering, Mechanical, Materials and Manufacturing Engineering and Foundation Engineering and Physical Sciences – the university's Faculty of Engineering is home to more than 5,600 students and 800 staff.
The faculty, which has educated engineers and architects for more than 140 years, was the first in the country to be accredited with an Athena SWAN Gold Award for excellence in advancing gender equality across higher education and research and is home to multiple state-of-the-art facilities, including the recently opened £40m Power Electronics and Machines Centre (PEMC).
With research at its heart, 20 research groups are undertaking pioneering projects for a sustainable future across several themes – including net zero transport, sustainable energies and the built environment, advanced manufacturing, and healthcare technologies – and has delivered a positive impact in more than 20 countries. The faculty's research has benefitted 500 companies and three governments and has also directly created jobs for around 3,000 people across the world.
Danielle Hall – Media Relations Manager – Faculty of Engineering
Location:
Notes to editors:
About the University of Nottingham
Ranked 32 in Europe and 16th in the UK by the QS World University Rankings: Europe 2024, the University of Nottingham is a founding member of the Russell Group of research-intensive universities. Studying at the University of Nottingham is a life-changing experience, and we pride ourselves on unlocking the potential of our students. We have a pioneering spirit, expressed in the vision of our founder Sir Jesse Boot, which has seen us lead the way in establishing campuses in China and Malaysia – part of a globally connected network of education, research and industrial engagement.
Nottingham was crowned Sports University of the Year by The Times and Sunday Times Good University Guide 2024 – the third time it has been given the honour since 2018 – and by the Daily Mail University Guide 2024.
The university is among the best universities in the UK for the strength of our research, positioned seventh for research power in the UK according to REF 2021. The birthplace of discoveries such as MRI and ibuprofen, our innovations transform lives and tackle global problems such as sustainable food supplies, ending modern slavery, developing greener transport, and reducing reliance on fossil fuels.
The university is a major employer and industry partner – locally and globally – and our graduates are the second most targeted by the UK's top employers, according to The Graduate Market in 2022 report by High Fliers Research.
We lead the Universities for Nottingham initiative, in partnership with Nottingham Trent University, a pioneering collaboration between the city's two world-class institutions to improve levels of prosperity, opportunity, sustainability, health and wellbeing for residents in the city and region we are proud to call home.