Funding from the University of Hull's SparkFund has helped an East Yorkshire business launch a new pioneering tech platform.
VirtlX, launched by Beverley-based Rison Software, is a business performance management platform which helps companies find shortfalls in their operations and improve efficiency.
Rison Software secured funding from the University's SparkFund – which provides businesses with a range of funding and support packages – to help fast-track the launch of VirtlX.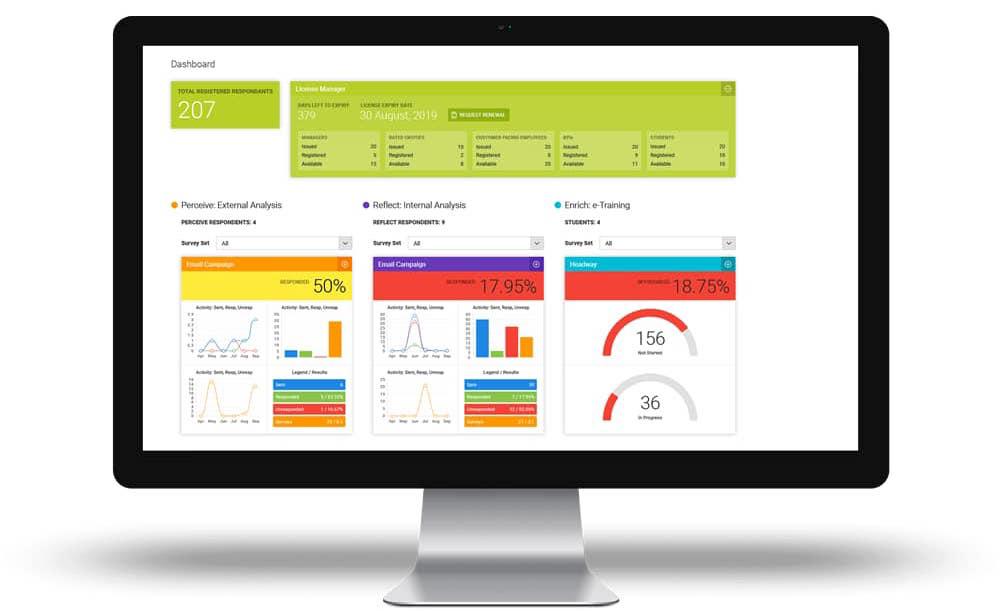 Richard Chalk, Managing Director at Rison Software, said: "Without the support of the University's SparkFund, we would have had to wait for the business to grow organically in order to comprehensively launch VirtlX.
"The funding allowed us to skip that stage, and embark on the whole development cycle of the platform.
"SparkFund is a fantastic scheme and one which I would recommend to anyone. Once you get going, it allows you to fast track your business growth quite remarkably."
VirtlX puts the focus on employees and customers.
The platform helps companies understand how their employees feel about their work environment and the way they interact with departments, managers and their peers by utilising onboard tools like the 360° Review process and the Line Manager Upward Feedback Assessment module.
It also provides businesses with an effective way to compile and collate customer feedback, helps arrange corporate, bespoke online training for employees, and improves a business' efficiency and output.
VirtlX received funding from the SparkFund's R&D Grant, designed to help businesses develop new products or services, or improve existing ones.
Delivered by Rison Software, VirtlX has become the latest Humber-based business to benefit from the University of Hull's SparkFund.
Paul Griffiths, SparkFund Innovation Manager, said: "VirtlX is a perfect example of how technology can be used to improve business efficiency, employee satisfaction and skills.
"At the SparkFund, we were delighted to be able to help Rison Software fast-track the launch of VirtlX, hopefully playing a key role in the next chapter of the company's growth.
"The University's SparkFund has a proven track record of supporting the region's business sector – I would urge anyone interested in finding out more about what it can offer to get in touch."
The SparkFund, an innovation support and grants programme launched by the University in 2017, has so far helped create over 130 new jobs, bring 63 new products to the market, and helped firms cut a total of 200 tonnes of carbon emissions.
The programme was originally due to end in March 2020, but due to its enormous success, has been extended until the end of 2021.
The SparkFund was first launched after the University of Hull secured £8.4m of funding from the European Regional Development Fund (ERDF).
Over the last three years, it has provided businesses across the Yorkshire and Humber region with over 2,000 hours of support, has helped firms increase productivity by a combined £9.2m, and provided 154 grants.
For more information on the University of Hull's SparkFund, visit spark-fund.co.uk.